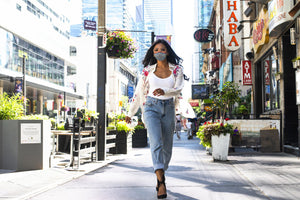 ubumask protects your health with a stylish fashion accessory. Research and Development in Germany. Quality made in Europe. 
More

ubumask stands for style and design. We provide face masks for almost every situation. Wether casual, elegant, business, urban, sports - or just cool.
Shop now
We help you to breath clean air. ubumask enables you to transform "outside" air to "personal" healthy air.
More
Fashion meets function. ubumask is a fashion lifestyle accessory and a health gadget.
More
People all over the world are looking for our brand.
Shop now